In 2016, the Doll-Forever team entered the entity doll industry with full enthusiasm.
In this industry, it seems that we are a new and young company, but actually we are not. Many of our team members are doyen people in real sex doll industry, we firmly believe that only with the most professional quality and the most complete service can we create the best customer experience.
Customer experience is the most important thing, customer's reputation is the best advertising, and customers are the best spokesperson. This is not just the idea of Doll-Forever, but also the pursuit of each employee of Doll-Forever.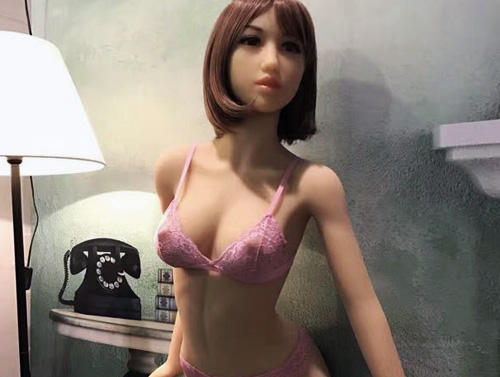 Doll-Forever team have the great ability to design, develop and produce for real love sex doll.
No matter the prototype design and creation, the research and development of raw materials formulation, the skeleton design or production techniques are easy for us. If you are looking for OEM or ODM partners, Doll-Forever is absolutely the best choice for you.
Prototype creation: we have the strongest team in the doll industry, and we never outsource the prototype sculptures or mold making, so will we be more in-depth understanding and achieving the ideas and demands of customers.
Formula research and development: we are familiar with the raw materials used for various of real love sex doll's production on the market. No matter the normal TPE or platinum TPE, we highly master its processing and material properties and formulation .
Skeleton: we have the best metal processing manufacturers, the best processing and technical personnel, and we produce metal skeleton in high mobility and high stability for sex doll .
Production technology: we have the most stable production and after processing, dolls with our own brand Doll-Forever have been sold all over the world for more than one year, and generally get high praise from the terminal customers, which is just our best proof.
NOT ONLY FOCUS ON MANUFACTURING, WE ARE ALSO BETTER FOR MARKETING
For Doll-Forever, the most important thing is to provide customers a really good sex doll. We won't be limit to believe that only our own dolls are the best. We believe that in addition to Doll-Forever there are still lots of sex doll brands with good quality and characteristic sex doll in the market. We also agent sales for sex dolls with nice brands that are strictly selected out and got our approval, bringing end customers more choices and more complete service.

Doll-Forever
Be with you forever
"Flirting is the art to indulge in sex without seeming to touch and touch without the air."
Decoly